Services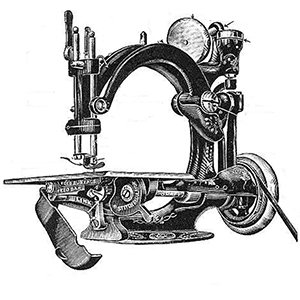 We offer a complete range of machine quilting and basting services. Our machine quilter is Sue Rowles of Top Finish Quilts, we also have Grace Widders for domestic machine quilting. We try to operate this service on a six to eight week turn around although there are times of the year when this becomes impossible due to demand. Special considerations are made where possible and with the recent addition of back up machine quilters we have managed to get machine quilting deliveries on schedule.
Basting – We have three options for basting quilts that include sending it out for machine basting, hand quilting for smaller quilts and the basting table in the shop. For $10 an hour you can hire the table when classes are not scheduled to baste your quilts. Contact the shop for more details.
Machine Service and Repairs – We offer a reputable, reliable, reasonable machine service and repair option through the shop. Drop off your machine and Terry will check it out. If the problem needs more attention than expected Terry rings you personally to discuss it. When finished he calls with the price and drops it off to the shop for pick up. Remember, sewing machines that get used regularly need to be serviced regularly for optimum usage.