Our classes are all held in the shop. They are limited to 8 people and sold in semesters. We do not teach classes during the summer school holidays. Prices are set at the beginning of the semester based on the number of available dates. Coffee and tea service available in all classes.
• Payment of fees for each semester in advance. A deposit (equal to one class fee) on the last day of semester is required to secure your place for the following term.
• The balance of class fees for a semester is due on the first class date of that semester regardless of attendance.
• Payment of class fees is non-refundable unless we cancel the class.
---
One on One
2hr appointment at the Shop - $80
Have a tight schedule? Looking to start your quilting path? Need to kick start a project? Shy to start a class? Why not consider a two hour personal lesson?
One on One lessons ensure you both understand and practice the fundamentals of patchwork but are also available for fine tuning a particular skill such as applique with personalised attention.
So, whether you have never cut a piece of fabric or are just keen to refresh long ago learned skills, call the Shop to arrange a time.
---
WENDY WILLIAMS
Wendy is a generous and talented artist with a background in teaching and design that she shares freely in her classes. Her days are spent teaching at Material Obsession, throughout Australia and the world, while her nights are spent creating new designs! Wendy's popular patterns are appreciated around the world in staggering numbers. Working with wool felt or felted wool and embroidery stitches are her specialty areas but her skills extend through all patchwork techniques and sewing methods including clothes, bags, and cushions.
Wendy is a multi-prize winning quilter, is widely published and has written one book so far, Wild Blooms and Colourful Creatures…a best seller
You can follow Wendy on instagram at @flyingfishkits.
Mondays "New Traditions" (8th February, 8th March, 12th April, 10th May, 7th June 2021), (10 - 2pm), $65 per class.
Wednesday "Technique", (3rd February, 3rd March, 7th April, 5th May, 2nd June 2021), 10am – 2pm, $65 per class,
Wednesday "Working With Wool" each month, (10th February, 10th March, 14th April, 12th May, 9th June 2021), 10am – 2pm, $65 per class,
Wednesday "Evenings with Wendy" (3rd February, 10th February, 3rd March, 10th March, 7th April, 5th May, 12th May, 2nd June, 9th June 2021), 7.30pm – 9.30pm, $35 per class,
Thursday "Mixed Technique I", (4th February, 4th March, 8th April, 6th May, 3rd June 2021), 10am – 2pm, $65 per class,
Thursday "Mixed Technique II", (11th February, 11th March, 13th May, 10th June 2021), 10am – 2pm, $65 per class,
Explore a variety of patchwork techniques as you expand your skill base throughout the year with Wendy. Work at your own pace on existing projects or start a new one with the prepared lesson for each class. This year Wendy will present a new twist on some of her favourite techniques with a focus on design layout options. Elements with a modern theme in solids or prints can be personalised with instruction!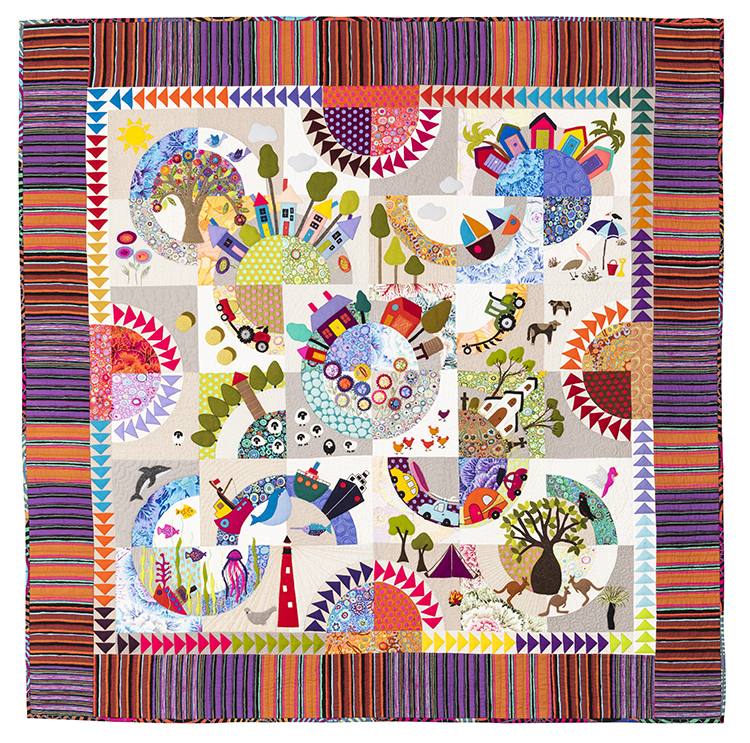 Explore a variety of techniques in a range of techniques including everything from squares, triangles and circles to machine or hand piecing and appliqué to foundation piecing, inset seams and curves.
These classes are suitable for beginners to experienced quilters. This class may include wool applique.

Delve into a world of mixed techniques supported with great instruction and lots of ideas for making quilts, cushions and more.
---
KAREN JOHN
Embroidery - Level Beginner to Experienced
3rd Wednesday of each month (17th February, 17th March, 21st April, 19th May, 16th June 2021), (10 - 1pm), $45 per class.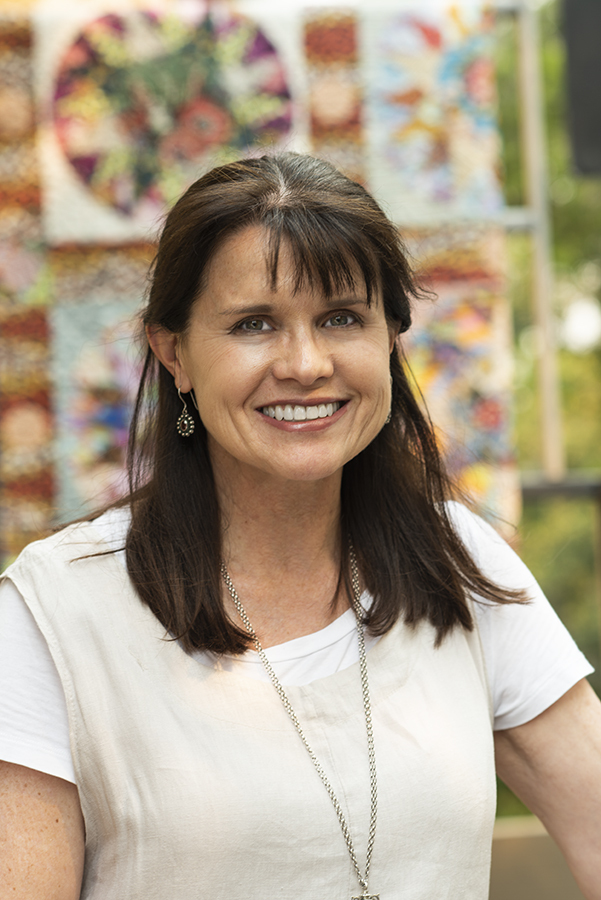 Join Karen to learn, practice and apply embroidery stitches for a variety of projects.
For example, select one of our stitching panels, create your own or embellish your appliqué.
Class techniques will include stitching instruction, transferring designs and finishing the project guidance.


Karen has a background in Interior Decoration, which is evident in the choices she makes in patchwork.
Her trained eye combined with thorough knowledge of embroidery and stitching techniques creates a learning environment with guaranteed original results!
Follow Karen @kljohn31
---
KAREN CUNNINGHAM

Piecing and Applique skills -Assumed basic skills to advanced
2nd Saturday of each month (13th February, 13th March, 10th April, 8th May, 12th June 2021), (10 - 3pm), $65 per class.
Join Karen to make heirloom style quilts exploring English traditional styles that include piecing with or without papers, appliqué and design. Select from a range of existing quilts and let Karen guide you to making unique quilts that will stand the test of time.
Get on board now with Karen to bring the quilts from her soon to be published book with Quilt Mania due out in 2021!
Popular Quilts to choose from include: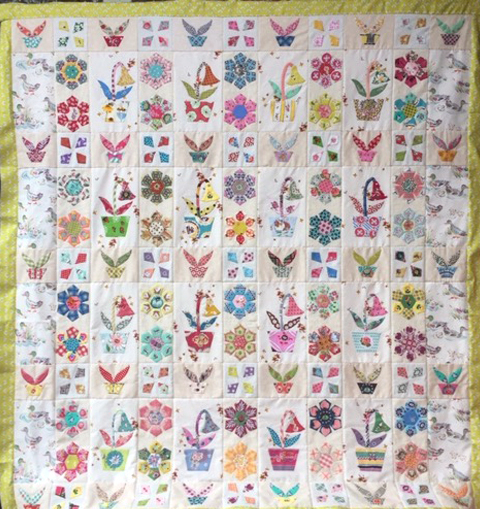 Vintage Pots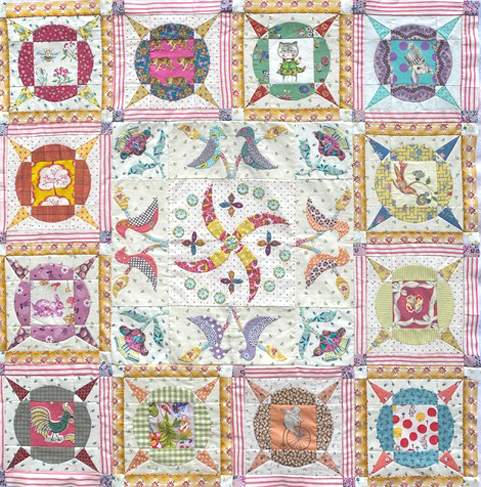 Day of the Sun ( during the year.
Bits & Pieces, Hodgepodge, and Bonney Lass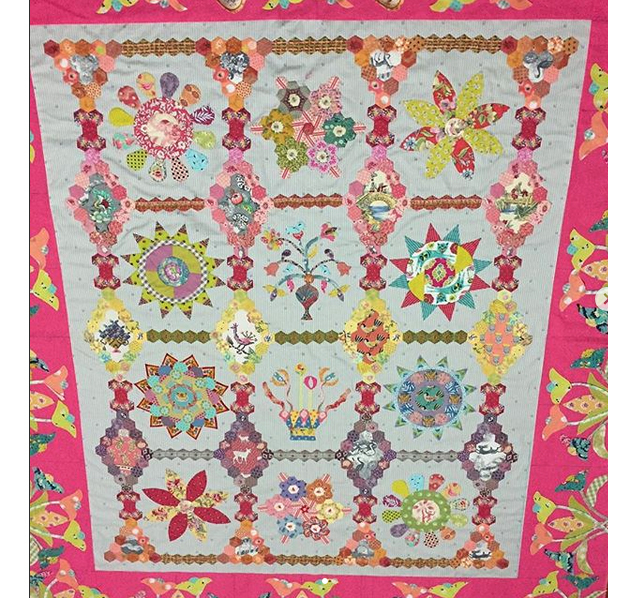 ---
SIT AND SEW
3rd Friday of the month – 10am – 3pm. $20 or $25 casually (subject to vacancies).
Come for a day of chit chat and sewing in our fully equipped classroom. The design walls are available for assembling quilts, auditioning borders which is something a lot of us can't do at home. The classroom has Bernina sewing machines set up as well as mats for your use. On occasion Sit and Sew days will be guided by Cath Babidge, our resident stash busting design starter! Cath is full of ideas for stash busting quilts!
---
GRACE WIDDERS
Grace is an award winning quilter with a long practiced background in design and technique. As a teacher by trade, she is well versed in ensuring students have a solid foundation of skills.
Grace has been an institution at MO since the beginning, bringing her consistent creative talents and patient manner to the classroom. . Join Grace to work out the details of your own projects or let her guide you through her suggestions. Follow Grace @gracewidders
Thursday evenings - Level Beginner; (11th February, 25th February, 11th March, 25th March, 8th April, 22nd April, 13th May, 27th May, 10th June, 24th June 2021), (7.30 – 9.30 pm), $35 per class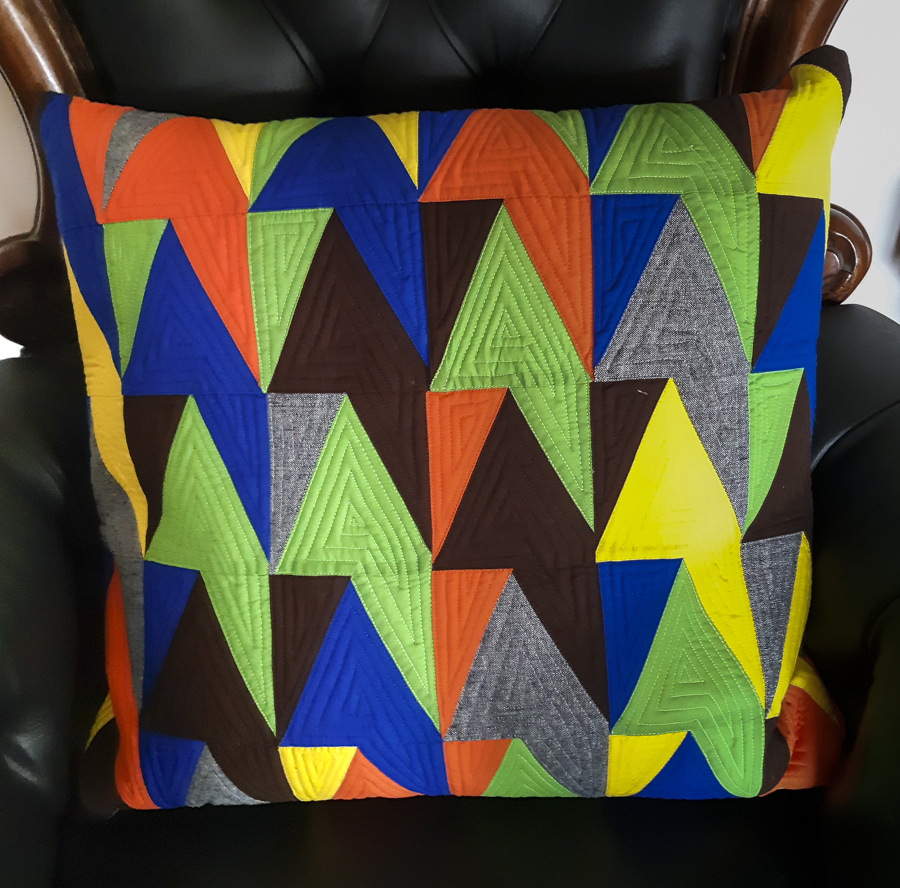 Join Grace for a comfortable gathering while you continue learning techniques and build your skill base.
Grace is never short of an idea or a suggestion for your next quilt! Work through the semester to complete a project at your own pace.
---
MARG GEORGE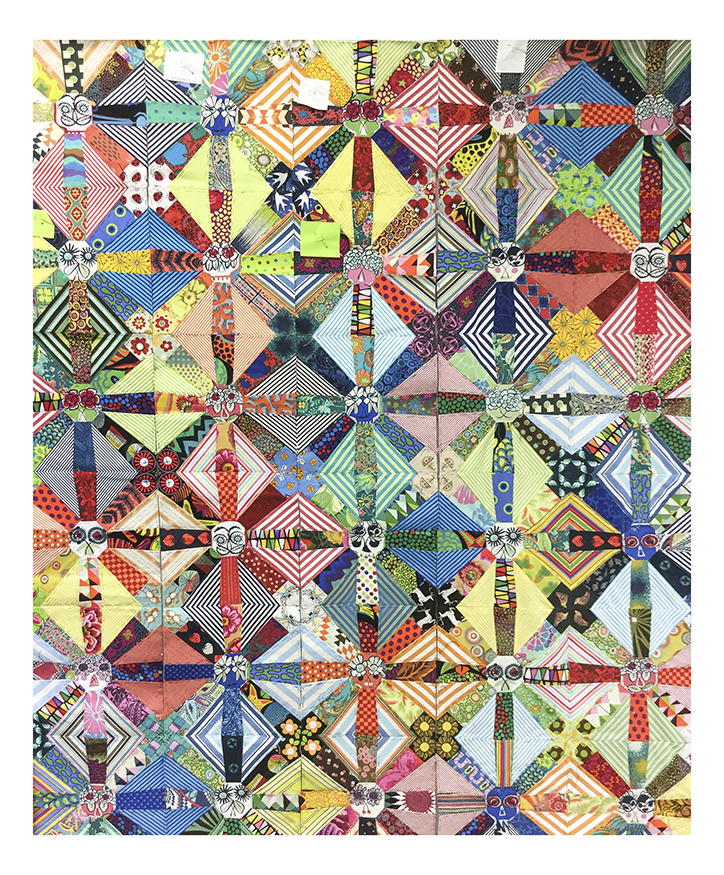 Affectionately known as 'the Pied Piper of quilting,' Marg is a creative teacher, gentle mentor and an author… Join Marg for a series of classes that will connect you to your creative motivation.
Marg has vast experience across all areas of stitching, but is renowned for her handwork, including applique and paper piecing. Marg's easy going nature creates an environment that is definitely sure to inspire.

The class covers the skills of handwork including applique, hexagons and design.
Follow Marg @msg47
Stitching
Tuesday of each month (2nd March, 6th April, 4th May, 1st June 2021); 10 – 3 pm, $65 per class.
Friday of each month (5th February, 5th March, 7th May, 4th June 2021); 10 - 3pm, $65 per class.
Saturday of each month (6th February, 6th March, 1st May, 5th June 2021); 10 – 3 pm, $65 per class.
---
JESSICA WHEELAHAN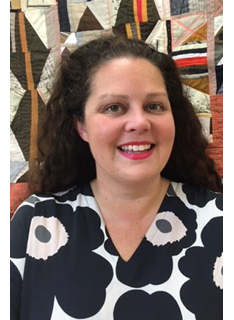 Artful Improv
Saturdays each month; 10 – 3 pm (27th March, 24th April, 22nd May, 26th June 2021), $65 per class.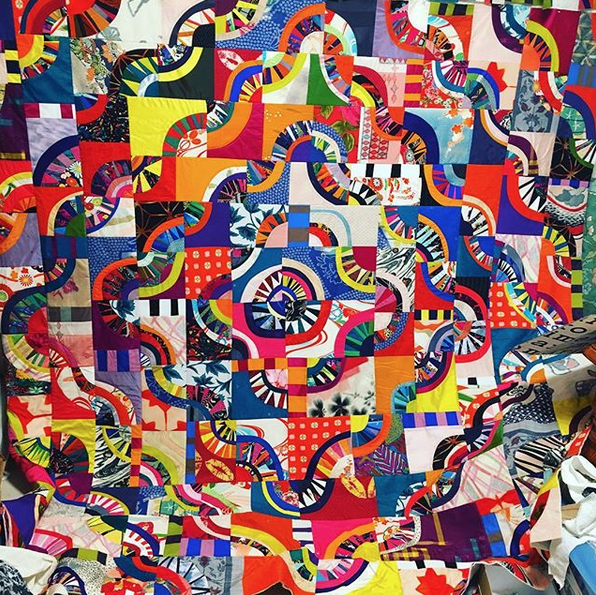 Open your mind to a world of creativity with Jessica. As a qualified teacher of art and design and experience in the fashion industry, Jess brings a mass of knowledge to your quilting process!
Practice design concepts behind making quilts that are inspired by an idea and enhanced by the classic ideas of art…line, composition, colour and more.
Improv has a modern reputation but it has been part of quilting forever and is all about story telling. No matter what kind of quilts you make, this class will add something to your future quilts!
Follow Jess @birdie_beetle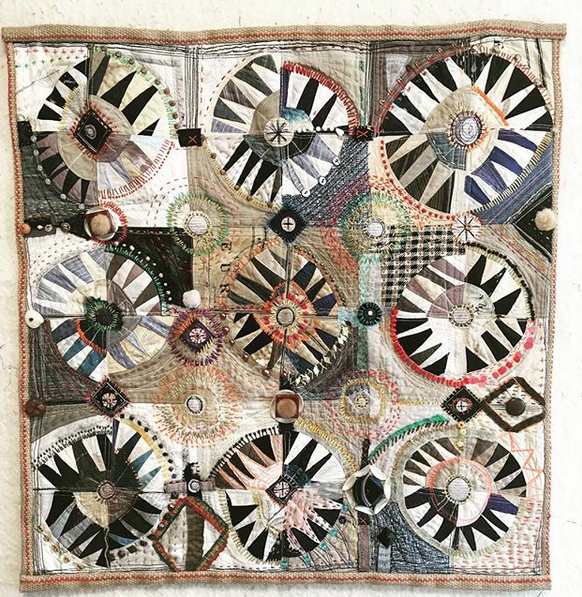 ---